Hello!
Well, I'm running low on time everyday to take care of all that needs to be taken care off.
So I'm simply gonna look for some help.
I'll either offer $10 or something along those lines for the person who's art work I like the best.

What I need:
"Rapid Fire Mod" Banner
Make it however you please.
Final picture has to be in .Png and I need the .PSD file
It must say "Acid Alchamys Rapid Fire Mods"
Text can be laid out however
Background should be black
Make the picture into a Rectangle lets say 800x400 or something like that
(I'll make it small myself if needed)
Add your OWN Creative skill to the banner sign it at the bottom right if you want

CURRENT SUBMISSIONS::
Piran Wright
LavJordan

TechBlink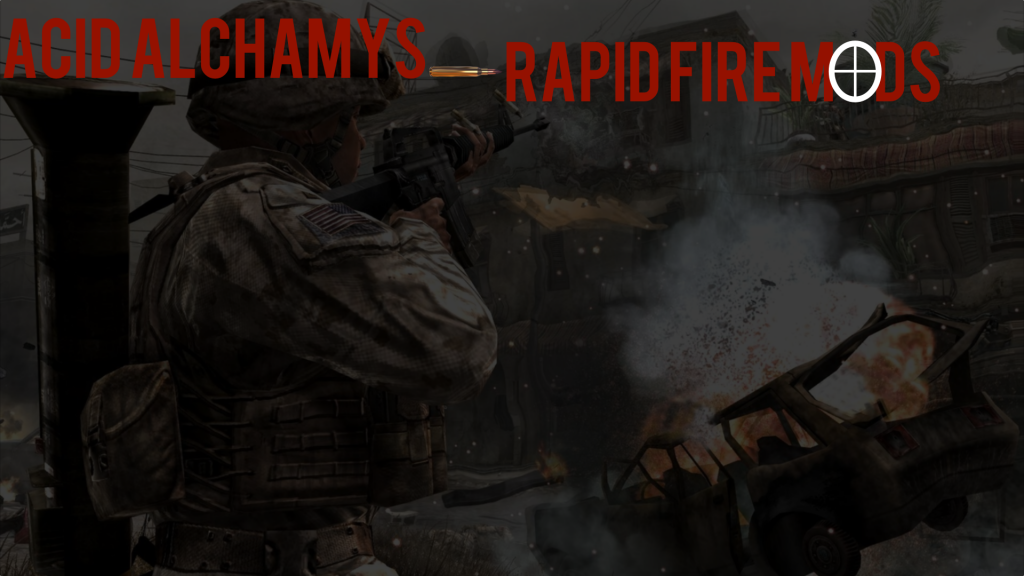 Thanks again guys.
When you make your picture either post it here. or simply PM me with the link to the image and I'll pick a winner once I see enough submissions or if I see one I just really like a lot.
Thanks again,
Your friend,
Acid Alchamy